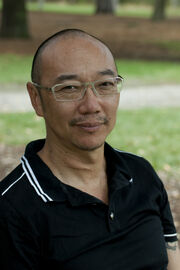 Tony Ayres is the creator of the Nowhere Boys television series. He thought of it as an original idea as ABC3 was looking for a series that would appeal to boys shortly after Dance Academy's success.[1] Although Ayers did not write any episodes — apart from co-writing The Book of Shadows — he served as co-producer on the first two seasons.
References
Edit
Ad blocker interference detected!
Wikia is a free-to-use site that makes money from advertising. We have a modified experience for viewers using ad blockers

Wikia is not accessible if you've made further modifications. Remove the custom ad blocker rule(s) and the page will load as expected.